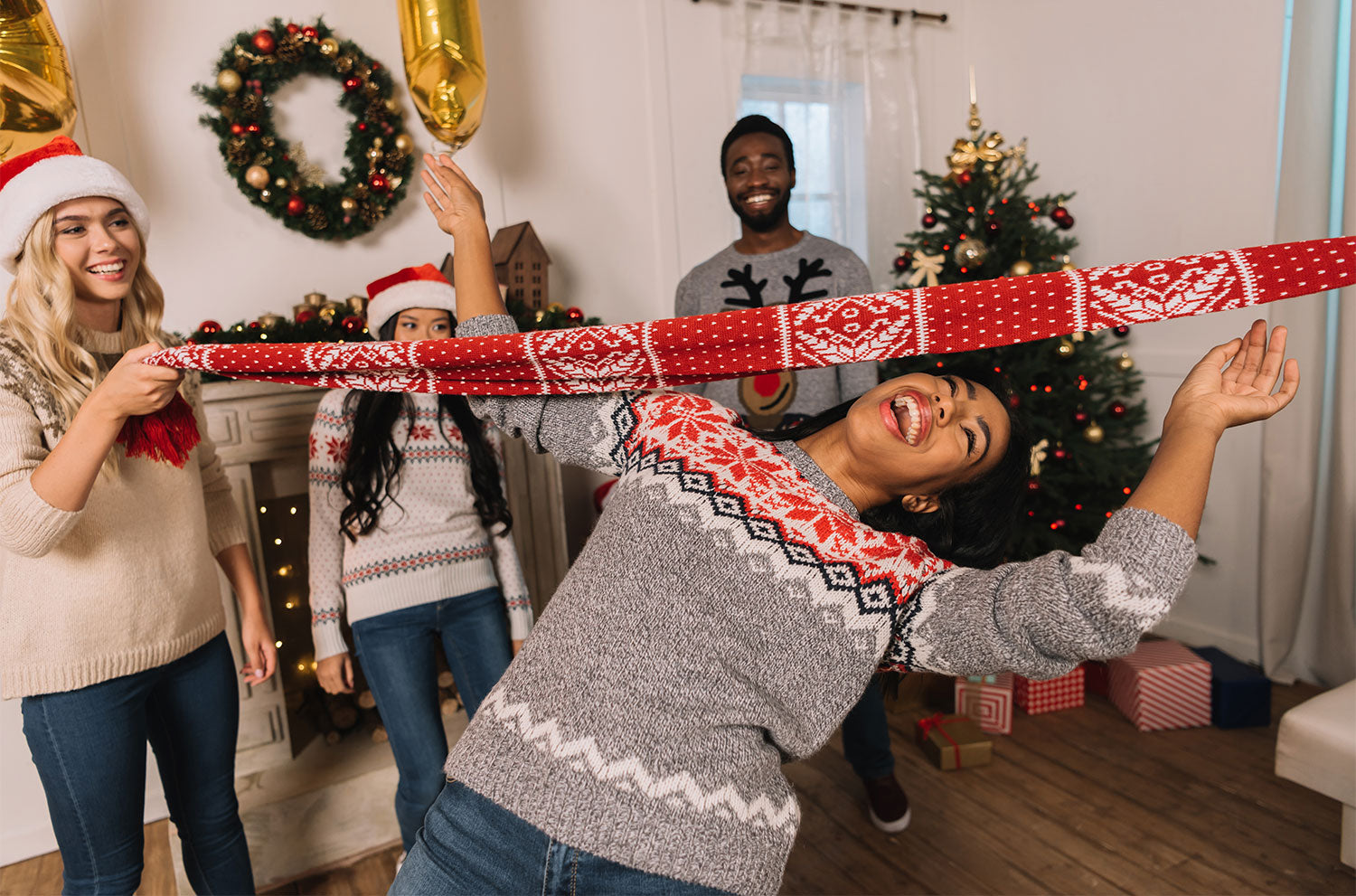 As Christmas holiday approaches, we are all so busy making big plans with family and friends. And most of the time we are so busy, that we somehow got lost in all that euphoria and forgot why we did all that in the first place.
I'm sure you felt this before.
We all want to do the best for our closest and most loved ones.
But do we?
Even though spending time together with our loved ones is not particularly limited to this, or any holiday, we are all aware of how busy life became.
As almost anyone else these days, I'm sure you too get caught up in a hectic whirlwind of activities from Monday to Friday, over and over again. Juggling jobs, running households, driving our children to school and back, and so on.
After all of this, it seems we are surrounded by our closest, yet the time spent is not the most valuable one.
A recent research shows that families who spend quality time together share a strong emotional bond. Spending time with family reflects a sense of belonging and enhanced communication.
So, how to make that bond stronger and more memorable this holiday?
You might say: one week won't be good enough, there's no enough time, and so on.
And yet, another year passed by, and you still didn't visit the place that you and your sister always wanted to, or haven't built that lego castle with your son, or haven't seen your best friend in a while. 
Luckily, when there's a will, there's a way, and we have the simplest and easiest ways to make that happen. 
And they are fun, too.
(A) Plan The COOLEST Holiday Party That Everyone Can't Stop Raving About Even After Weeks
And don't even try to think of excuses.
You have the playlist ready. Make the drink and food self-service (cause you don't want to miss out on your own party), and just go for it.
The ones you love are there, and that's what matters.
And the party won't be complete without fun games and activities for the whole family.
Our Top 8 Super Fun Party Ideas
Thanks to Pennies into Pearls you don't even have to think of new games, these games are suitable for all the family. 
VIDEO HIGHLIGHTS


01:42 - Game 1 - Junk in the Trunk Game
Fill the tissue box with ornaments, then attach tissue box to the back of the belt. Put on the belt with the tissue box sitting at the small of the back.
Move your body and shake the ping-pong balls out in 1 minute without using your arms.
02:13 - Game 2 - Ornaments Race
Which is the same as Egg Race, but with ornaments. Because it's Christmas.
In 60 seconds, move the ornament from one point to another, without dropping it. Simple, but fun!
02:53 - Game 3 - Nose Dive
Carry the cotton ball on the tip of your nose over to the empty bowl. You can re-dip your nose into the petroleum jelly at any time, as often as needed, as you play. To win the game you must get put as many cotton balls you can from one bowl to the other. Tricky!
04:59 - Game 4 - Snowball Fight
Throw cotton balls into a bowl and see who will put the most and win the snowball fight. 
Actually, everyone wins! 
And here are some more party games ideas from PartyOf7. 


00:08 - Game 5 - Face the Cookie
Sit in a chair with a plate of Christmas cookies beside you. Lean your head back and place a cookie in the center of your forehead.
Use only your face to move the cookie from your forehead to your mouth when the timer starts. 
00:57 - Game 6 - The Elephant Game
It requires stocking and a tennis ball inside the stocking. Put the stocking on your head and try to push whatever object you choose. Water bottles work great for this family. Seems easy - but it's not! Definitely fun!
04:47 - Game 7 - Paper Tissue Game
Who knew that pulling tissues can be such fun! Empty the box first using only one hand and be the winner of the night! 
It's a "little bit" messy, but big fun!
05:26 - Game 8 - This Blows Game
Line the plastic cups at the edge of the table and try to push as many as you can by releasing the air of the balloon that you have to inflate yourself!
That will give you the spin!
Well, this will make for a fun evening!
(B) Make A List of Your Favorite People and Surprise Them with A Meaningful or Personalized Gift
A perfect gift is a thoughtful one — perhaps with an added dash of whimsy, humor, glamour or practicality. Show appreciation with your intention and effort you've put in it.
Fortunately, we have some suggestions for gifts that are so good, they won't only make the bond stronger, they might make the favorite gift list.
Our Top 4 Most Unforgettable Gifts That Will Make Your Recipients Cry
Why We Chose It?
The powerful message of this necklace is stronger than words. The connected rings and the beautifully designed infinity shape will be a constant reminder for your mom, wife, sister, daughter, best friend, bridesmaid, and anyone you cherish in your life, of the strong bond that you two have. Life is short, don't wait too long to show her your appreciation!
What Do Others Think Of It?
Caryn:

I love love the design and meaning behind it. It was purchased as gift for my sister. It came in a very lovely gift box and I was able to give as a present. Very nice quality of a sterling silver necklace for the price. It is shiny and smooth to touch. It doesn't have the casting mark at the back of the necklace. My sister loves it!!! She finds this beautiful necklace very meaningful. 
---
Why We Chose It?
We love this personalized photo bracelet because it's made to bring good memories to life. Literally. You can choose any image that is dear to you and put it on a bracelet. Can't get more thoughtful than that. There are sizes you can choose from, to fit anyone, the images are perfectly clear, and no doubt, they will bring joy daily. On top of that, they will ship it directly to the recipient, if you choose so, in a beautiful packaging and personal message. Thoughtful and convenient.
What Do Others Think Of It?
Jaqdena68

Placing an order was so very easy, seller was great answered all questions. Her work was fantastic and had no problems with shipping. Bought as a gift for my daughter, she loved it! Will definitely get one for myself now.
---
Why We Chose It?
We love this unique way of gift-card on so many levels. It's unique, it's a perfect gift card for the hard-to-gift guys in your life, it has a variety of choices for the card to be redeemed, which makes it easier for the man in your life to make his perfect choice. It comes in a brick of concrete, with a hammer and safety goggles included. Your husband, brother, father, or any important man in your life will have so much fun sweating his way through it. It's rewarding.
What Do Others Think Of It?
Veronica N:

The past years I've been failing in the gift giving department for my best friend. This year I decided to try something unique and fun. I saw this Smash and grab and thought how perfect. I added the diabolical tape to make it even more challenging. My friend said it was the best part because even though he was frustrated, he wasnt going to give up easily until he opened the gift. I wanted him to know how much I valued our seven year friendship with this challenging gift. It worked and we both had a good laugh. Thanks guys! Next I'll use this on my brothers and nephews.
---
Why We Chose It?
We love this photo wallet because it's a practical item that you have with you everywhere, and it's personalized for a constant reminder of the people or moments you love. It's made from genuine leather, great quality, and it has enough compartments to keep your belongings in place. It makes a really meaningful gift for father, brother, husband, or anyone you think of as a special person in your life.
What Do The Others Think Of It?
Stephanie Moncada:

I bought 2 and ended up getting a 3rd lol they came out perfect ! I love them I hope my husband,my dad and my father in law love them just as much as I do, the quality of the wallet it self is amazing nice and sturdy these make perfect meaningful gifts.
---
(C) Learn To Be Present and Enjoy The Moment (Are You Up for The Challenge?)
By now, you've probably heard about the importance of living in the moment. Being present allows us to appreciate the little things in life instead of worrying about the struggles of tomorrow.
When life is moving too quickly, being present ensures that we can still enjoy life fully.
But what does being present mean?
How exactly do we live in the moment?
We Challenge You To Do These 3 Things And See How It Changes Your Life After 24 Hours
1. THE PHONE CHALLENGE: Put your phone away for 24 hours
To connect with others, we should connect with ourselves first. And to do that, we should disconnect from all the unimportant stuff coming our way through our smartphones.
Try out just one day without a phone. Also, try to notice, even write, how many times you reach for it, out of habit, when you don't actually need it.
You'll be surprised how much free time you'll have to think about yourself and what you like to do, instead of being concerned about the rest of the world.
Trust me, it feels good, and your mind will thank you for it.
2. THE BREATHE & SMILE CHALLENGE: Take a deep breath and smile every hour for 24 hours (set your alarm!)



It's easy like it sounds.
Smile.
Take a deep breath and smile right now as you are reading. Put a big, warm, happy smile on your face and hold it for a while.
Now try and think of something unhappy while still smiling.
It's difficult, right?
The effect is immediate, just keep reminding yourself to smile. Make a timer if you need to. Just keep smiling.
Feels great, isn't it?
3. THE HUG CHALLENGE: Hug someone every hour for 24 hours (set your alarm!)



If you feel like you are not connected to someone in your family, just go hug them and look for the instant connection.
And the science supports this, too. 
Some studies have shown that a hug reduces the harmful, physical effects of stress. It also improves people's communication and tends to make them get along better. 
So hug someone in your house every hour, and see the positive changes immediately. 
You will feel awkward at first, but trust me, you will want more at the end of the day.


And at the end of this year...
...remember, it's all about giving your unselfish attention to your loved ones. The more focused you are on them, the more new things you will learn about your dearest, the stronger the bond between you will be, and that will open more thoughtful ideas about your next gathering. When you set aside special time for family fun and activities, you are demonstrating not only that you value the family, but that you value them individually as well.
There is no greater gift that you can give your family—and no better way to strengthen your family bonds—than by making your family a priority
Merry Christmas and Happy New Year!
And in case your close ones are more into summer vacations and gifts, use these ideas from our Top 10 Gifts For Beach Lovers! 
You'll never know when these ideas will come in handy.
Share with us your favorite Christmas traditions, or family activities in the comments. Maybe your ideas will be on our next post.
We are always happy to hear from you!